Let us help you transform your space with a basement remodeling project.
Whether your basement has been flooded and needs repairs or you're just ready for a change, we can help. At Tri-Co Contractors, Inc., our reputation precedes us as a local favorite for the past 20 years. Our family owned and operated business is built on hard work, honesty, and integrity. It's also our specialty to help our clients design their basement remodeling project with new, innovative ideas they may not have thought of on their own.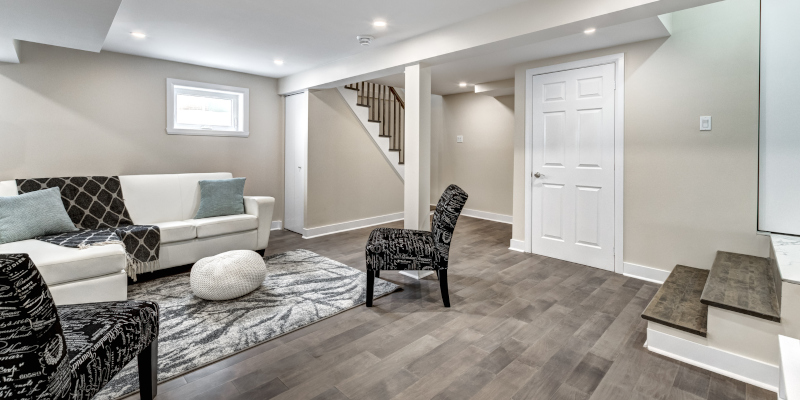 If you're looking for basement remodeling services, we would love to help. From start to finish, we'll provide all estimates and timeframes so that you're never left in the dark wondering what the next step is. It doesn't matter if you've already got some design ideas or if you're starting at square one — we can help.
We highly recommend visiting our flooring outlet showroom so you can see some material options in person, but we're also happy to make recommendations based on your budget and preferences. It's also helpful to know what your expectations are for the functionality of the space — that way, we can design a man cave that has all the bells and whistles or a more relaxed family entertaining space to accommodate all ages.
We love helping our Greensboro, North Carolina neighbors with their basement remodeling projects. Give us a call anytime if you're looking for a fresh start or just want to repair what you have after water damage. We've seen it all, and we can help make your space truly yours again — no matter how long it has been since you've had a contractor assess the space. Our company will work with you from each stage of the game to make sure you're totally happy with the result.