We offer beautiful bathroom renovations in Greensboro.
Of all the rooms you could renovate in your home, your bathrooms are probably the most in need of occasional updates. Most bathrooms in homes are either unremarkable or outdated before renovations, but we can enhance your home's bathrooms to make them work for your needs, elevate your home's aesthetic, and increase your property's value.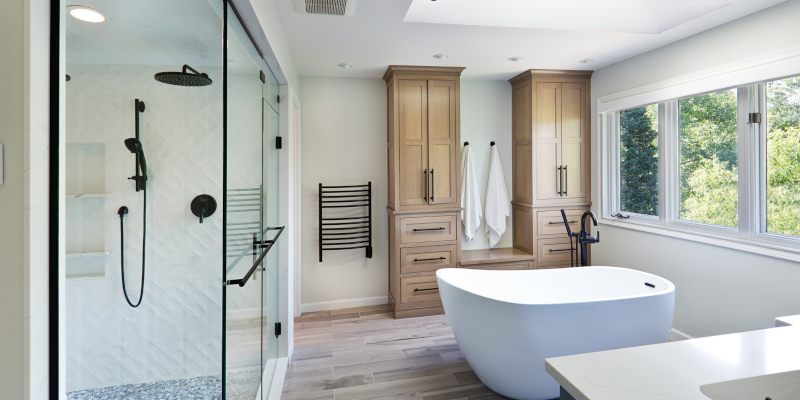 At Tri-Co Contractors, Inc., we have been in the construction business for over 20 years. We've had the opportunity to work with many homeowners in Greensboro, North Carolina in our time on all kinds of projects from disaster restoration to home remodeling to custom homes and renovations. With our experience and dedication to providing extraordinary results, we are prepared to tackle your bathroom renovations.
Whether you want to renovate your guest bathroom, primary bathroom, or half bath, we can make many different kinds of changes. We're happy to install new fixtures, offer a wide range of water-resistant flooring options, improve lighting, create more storage, and more. Ultimately, we're here to listen to your goals for your bathroom and then achieve them through high-quality, creative solutions.
Once the bathroom renovations are underway, you can rely on us to complete the work in a timely manner and with exceptional attention to detail. We care deeply about the quality of our workmanship, as well as honesty, integrity, and clear communication. Let us provide the best possible experience and results for you.
If you are interested in bathroom renovations, don't hesitate to contact our team today. We're here to answer your questions.